I really enjoy working with entrepreneurs – their passion is contagious. Typically their business model needs work.
A famous financial planner from Long Island, Alexander J. Mitchell, once said to me years ago, people will learn to develop a second or even a third career path.
More people in their 50's are coming into our office ready to start a new career than ever before; many want to be entrepreneurs. It seems with large layoffs and a feeling of lack of job security have spurred many towards self-employment.
Self-employment is not easy, however, it should be simple and fun.  As a profitability consultant & a CPA it's important to me that I have compassion for the clients our firm supports.
Self-employment should be simple.  By simple I mean a simple profit model.  Complicated profit models don't usually work.  The simplest professional profit model is trading services for dollars.  It really doesn't make a difference if you are filling a tooth,  drafting documents, or fixing a leaky faucet, you are indeed trading your skilled craft/service for dollars.  The hard part of self-employment is developing the craft or service and then marketing it.  The actual profit model is easy.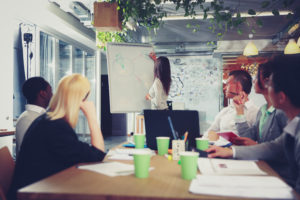 If you are not having fun, we should stop right here and find out why.  Most of my clients have fun every day at work.  Some clients 'used to have fun' at least in the beginning.  Often the jobs of administering a business become drudgery for some.  But I truly believe in my heart, if you want to be successful you have to love what you do.  If you love it, finding ways to have fun at it are easy.
So where do so many professional firms go wrong? 
It usually starts with the first thoughts.  I believe all professional businesses should make money from day one.  Most people intern or work for another professional at the start of their career.  When you got the job you started making money the first day (in the form of a paycheck).  This money idea should carry over to self-employment.  Start with the tools you have and start performing your services immediately.  Remain at your job until you can find a path to leave to your own practice.  Start in your spare time.  Never should you be ashamed of your motivation to make more, do more and be more.
Most firms (law firms, cpa firms, architectural firms, developers) like people who can bring in business.  In your own business you have to be the rain maker.  Start at it early.  Practice and learn the tools of attracting clients to you.  One has to develop an attracting personality and lose a little of the repelling habits to be successful.
Differentiating yourself in the market place (standing out from the others in your field) are the new tools of professional success.  Ever go to a website where the firm touts how great they are, how many years they are in business and the years of knowledge accumulated?  Great, but shouldn't you be talking to the client instead of the mirror?  Learn to listen to the customer.  What does the customer want and need?  How do my services and skills fit into the customer's desires and goals?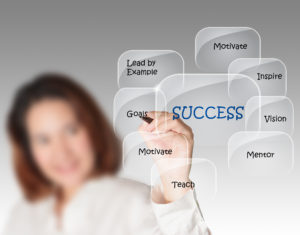 Most self-employed people love their job when they are making a lot of money.  They don't care for their job when it creates pressures and loses money.
I look at my job as correcting their business model and improving my client's quality of life.  It takes hard work and maturity.  It's not for everyone.  For those that we match with, it's just about everything they wanted in business life.
All the best. Harlan
---
This blog article was written to help professionals including (but not limited to) chiropractors, doctors and dentists, engineers, architects, opticians, physical therapists, veterinarians, plumbers,  pharmacists, developers, and the new and established self-employed entrepreneur.
Related materials
If you an entrepreneur and want to get more out of your business – I recommend you invest in a free no-hassle consultation. I can quickly identify how I can help you improve your business. Call our office or schedule a phone consult here.
Don't leave without downloading my free ebook "Do you own your business – or does it own YOU!"  Great insights to revive the dream.